An atmosphere full of hospitality,
character and refinement
An atmosphere full of hospitality,
character and refinement
An atmosphere full of hospitality,
character and refinement
Tasting is something you do with all five senses. So we've given painstaking thought to each detail, from your arrival to our parting handshake. The level we reach in the kitchen is continued in our style and interior design.
At Hof van Cleve, you will be dining in a truly special setting created by Belgian designers and artists. They are without exception experts in their craft whose creations exude authenticity, character and spirit. One-off furniture pieces, specially-designed cutlery and tablecloths, drinking glasses, lighting and even our tailored costumes; they all add to the refinement of the atmosphere.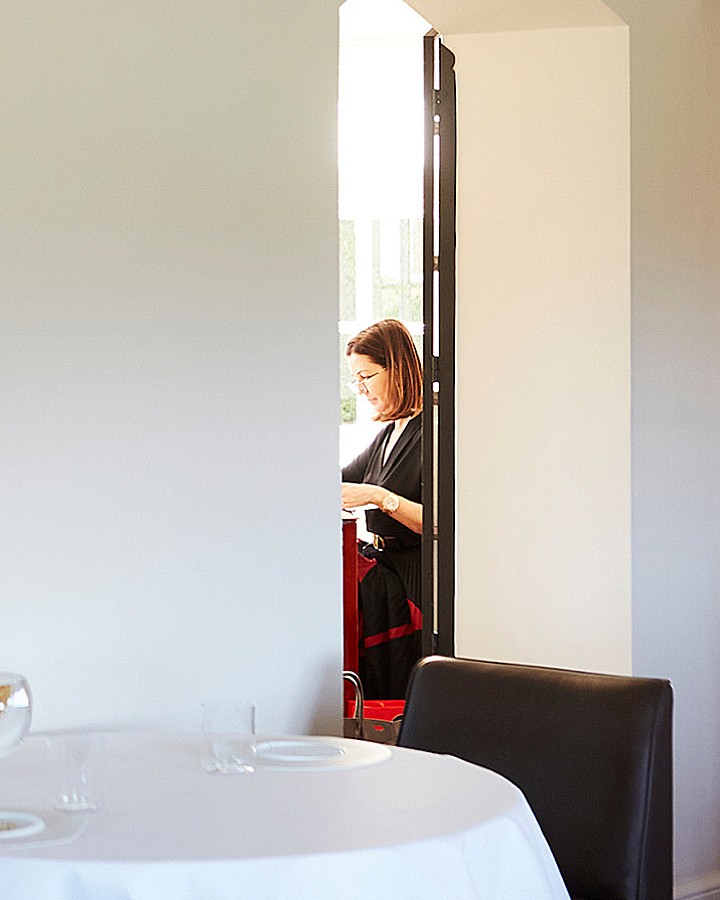 A strong and shared
vision of the full experience
A strong and shared
vision of the full experience
What drives me with renewed vigour every day is my passion for culinary delectation. I certainly wouldn't want to say, though, that Hof van Cleve was all my own achievement. My wife Lieve and all the members of our team are people with the enthusiasm to give their all day after day for you. Their talent and elbow grease frees me to be creative and innovative, to be and to stay excellent.
Only if you leave us happy, inspired and with a smile will we have attained our goal, which is making outstanding cuisine a total experience.
Balance, authenticity
and subtle nuances
Belgian quality
To have your kitchen awarded Michelin stars, you must have only the best ingredients. I am not a man to compromise, I go only for true quality. My conscious choice is to use local specialities from Belgian soil and waters. The regional horticulturalists, farmers, growers, fishermen, huntsmen and cheese maturers who work with us are passionate about giving us the very best they can. I consider myself privileged to be in a position to work with so much local fresh produce.
Of course, I don't imagine that quality ends at the Belgian border: international ingredients add a special touch to my creations. After all, dining delectation is all about balance, authenticity and subtlety of nuance.